FACE - Family and Child Education Program
Dedicated to equip parents with knowledge and resources to prepare their children, from prenatal through third grade, for a stronger start in life and greater success in school.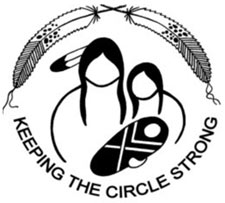 You are your child's first and most influential teacher.
Be more involved
Become more confident
Become more connected
At no cost to parents/primary caregivers, parent educators visit families for once a week 45-minute session or once in two weeks and deliver PAT based lessons.
Our monthly "family circles" are a time where FACE families meet, relax, play games with their children, and socialize while building connections with other FACE families.
Become a FACE family, and be a part of the circle.
To know more about FACE call (520) 315-3489 and ask to speak with FACE staff, or visit us at Casa Blanca Community School.